Prescription Drug DUI | Medication DUI
A Prescription Drug DUI in Arizona results from driving with a drug in your system while, either:
(2) without a prescription
(3) not using as precribed
"But I had a prescription!"
Obviously it's illegal to drive impaired by oxycotine…even if you have a prescription. The same is true with marijuana or any other drug.  However, how would the police determine if you were impaired by a prescription drug?
No Universal Level of Impairment
It is generally accepted in the scientific community, that at an alcohol concentration of .08, just about everyone is impaired for the task of driving. However, the same is not true for drugs. Neuropharmacology has shown significant differences in the way alcohol and other drugs affect the body.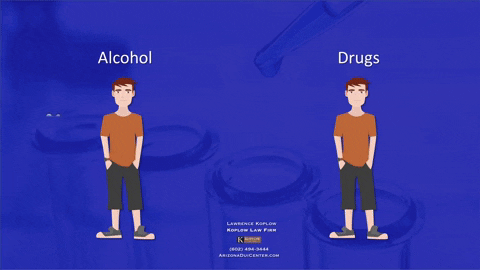 There is no such correlation for the amount of a drug in your blood (or urine) and impairment. The result of a chemical test is simply not capable of proving impairment.
But What About the Therapeutic Range?
The government often argues that a therapeutic level is evidence of drug impairment. They do this by reference to a drug's therapeutic level.
A drug's therapeutic level refers to either: (1) The dosage range or (1) Blood plasma / serum concentration usually expected to achieve desired therapeutic effects.
In more basic terms, the purpose of most psychiatric medications is get the person to her "normal" state of being.  That is a valid and desired medical purpose.
Think about the person who suffers from panic attacks.  Is it safer for that person to drive properly medicated (and unimpaired) with their medication or without?  I would prefer properly medicated.
When medication is achieving it's desired result we know the person has the proper amount. At this point, the level of the drug in a person's system is the therapeutic level. This level for any particular drug will vary from person to person. Contrary to how it is often presented by the prosecution, it is not evidence of impairment.
It gets even crazier. There were other attorneys making the same challenge for their clients. However, they lost. I was the only person that won and got out of a conviction.

THANK YOU LAWRENCE!!!!
If you took Valium the day before drove to work then the effects have long subsided.  While driving to work the next you no longer impaired by this drug. Keep in mind, the reason you were prescribed the medication was an anxiety condition.  So when the officer stopped you for speeding it was predictable that your condition was triggered by traffic stop by law enforcement.  The symptoms you're exhibiting could easily be mistaken for impairment. If you medical provider prescribes
What facts show drug abuse or not taken as prescribed?

How would you know know if the medication was not taken as prescribed?

What records did the police seek? or not?
Is it a drug that requires a prescription? 
Was a refill required if the prescription was written a long time before consumption? 
If you went doctor shopping wouldn't there be a record?
Now that the officer arrested you for DUI, mistakenly believing your were impaired by the medication, you have a defense. Assuming you can prove that the symptoms impairmement were not caused by a drug – then you have a legal defense that you had a valid prescription. Put another way, the law states it's a defense to the allegation that there was a controlled substance in your system, if you have a valid precription.  
Prescription Drug DUI | ARIZONA
Frequently Asked Questions
Can you get a DUI for prescription medication?